FORBES: Interview With Vladislav Doronin, Chairman And CEO Of Aman
Cécilia Pelloux Contributor
Dec 4, 2020,06:22am EST
Vladislav Doronin is the man behind the world's most preeminent resort brand Aman. An accomplished international investor and real estate developer focused on luxury residential, commercial and hospitality properties, he is also founder of leading real estate development firm, Capital Group and Chairman and CEO of OKO Group.
His childhood in Saint Petersburg has prepared him for a thirst for travel and adventure. Saint Petersburg, the marvelous historical and cultural capital of Russia, was built by Peter the Great in the early 1700's. His aim was to build the most beautiful city in Europe. Mr. Doronin grew up there and found himself surrounded with beautiful Baroque and neoclassical architecture, the world's best ballet and opera at the Mariinsky Theatre and in the Hermitage one of the world's largest, most varied and valuable collections of art and historical artefacts. They say if you spend a minute looking at every piece in the Hermitage it would take you 11 years to view the entire collection. This collection amassed over centuries from all over the world gave Vladislav Doronin a deep longing to travel and explore. So, what could we learn from his exceptional vision and career?
Is it correct that you left Russia in the 1980's with only $250?
Roughly $250 – I haven't adjusted for inflation – that was the most you could take with you when you left the country at that time. 
Could you tell me about your career before Aman? How did you decide to move into Commodities Trading and then real estate development? 
It was serendipity and happened by luck, I was fortunate to meet an individual who hired me to work at his commodities firm. I was learning to trade metals and oil at the time, I learnt a lot and started to trade. My hours were very long, I would always be the first person in the office in the morning and the last to leave at night, I wanted to make a good impression and to be successful.
During my time working as a trader, things dramatically changed in Russia. A few of my business contacts asked me if I could help them build new offices for them in Moscow. I worked with international companies like IBM and Phillip Morris and a Russian oil company to build large offices in Moscow. Through these deals I was very successful and saw an opportunity to continue developing. Initially I worked in commercial real estate but later diversified to residential.
Over the years I ended up developing 75 million square feet of property and over 70 projects. I worked with many famous architects and interior designers including Zaha Hadid, SOM, NBBJ, AS+GG, Hani Rashid, Massimo Iosa Ghini and Jacques Grange.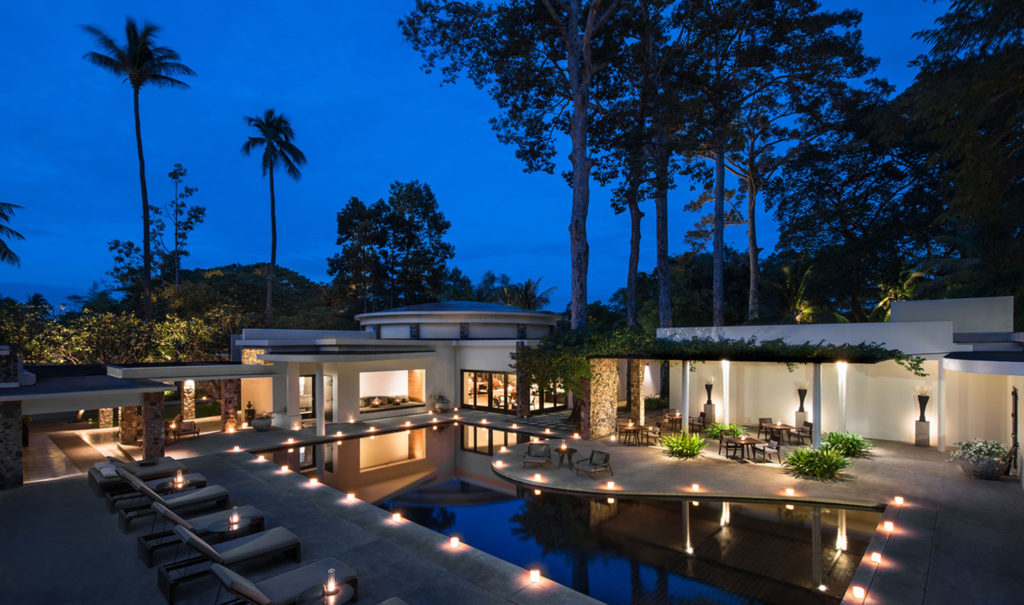 And why did you want a hotel brand like Aman?
I was building a lot of multi-functional projects in Moscow City, and I thought it would be useful to have a well-respected brand to help provide services for residential real estate, but simultaneously receive revenue from a hotel.
It is very hard to acquire a collection of resorts like this, especially with 13 properties located within UNESCO heritage sites. To start from scratch, it would take more than 30 years. When Aman came to the market, I was already a huge fan of the brand having first fallen for Amanpuri when I visited in the 90's, and I wanted to diversify my portfolio. I was building in Miami, looking for opportunities in New York, and making deals in Asia – I knew it made sense to have an established brand, and it was by chance that my favourite brand came to market.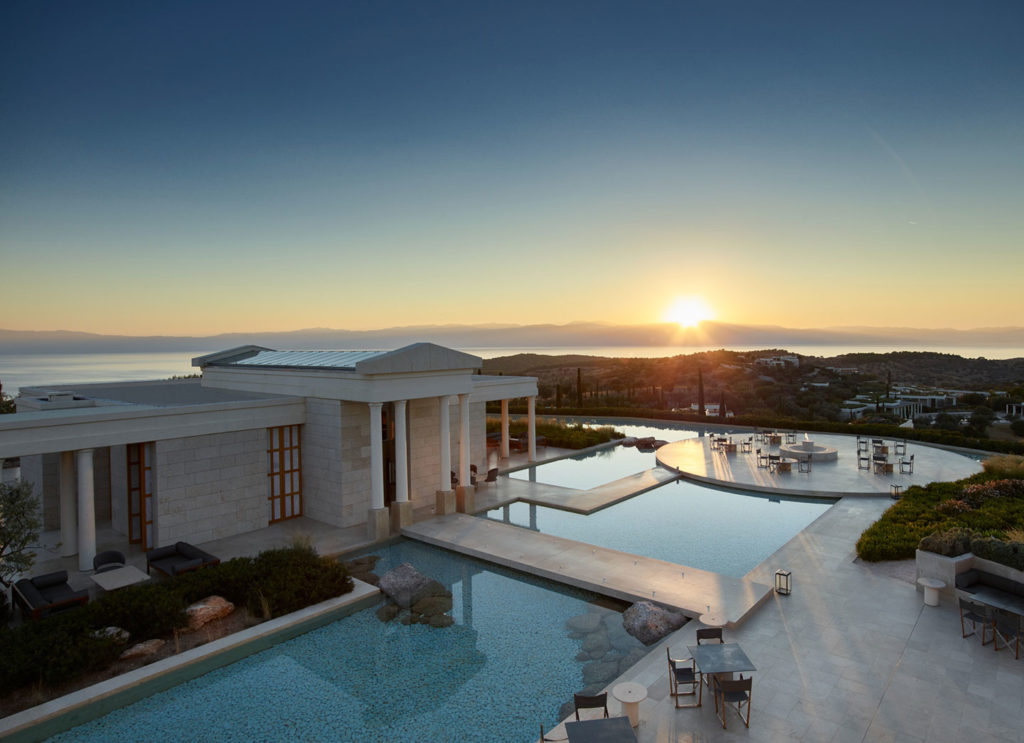 Have you seen measured success in the business since you bought Aman?
When I bought Aman, it was 27 hotels, now we are at 33 and we have 21 more hotels in development. We have broadened our services, such as the Aman Private Jet that can be chartered by guests. Our spa and wellness facilities were expanded and improved. For example, we refreshed the spa and gym at Amanpuri improving its facilities, adding a Holistic Wellness Centre offering new medical services.
As a continuation from our holistic approach to health and wellness, we have launched Aman Skincare and Aman SVA holistic formulas and supplements. We have also unveiled an Aman clothing range – a timeless, elegant, high-quality clothing line with a very limited production.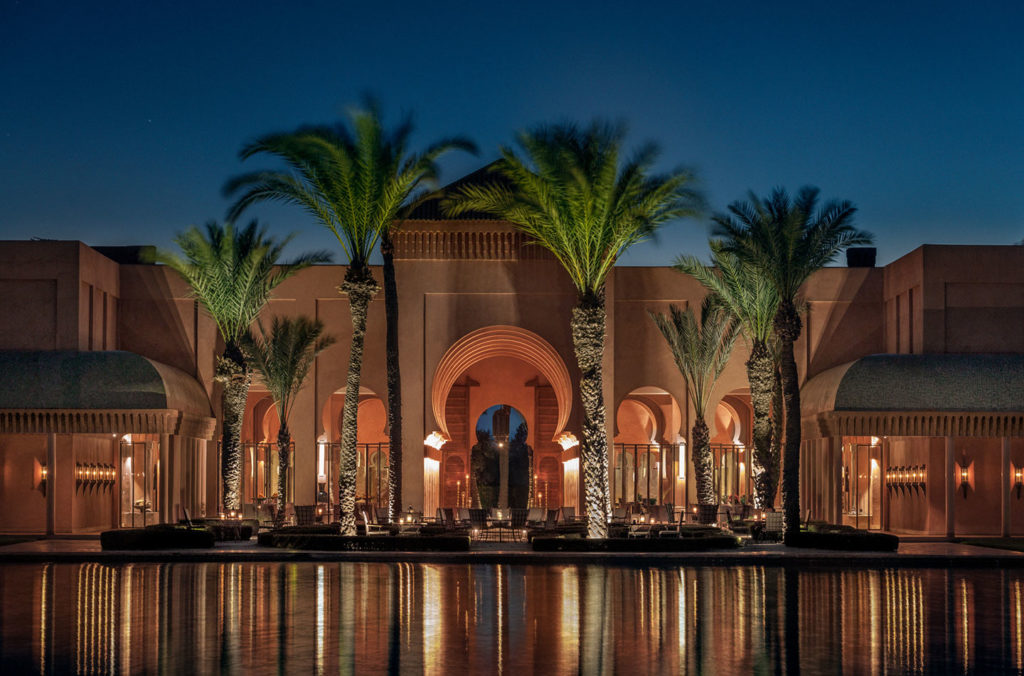 How would you define Aman hotels in few words? How you would describe an Aman experience?
An Aman destination is one where guests feel as though they are being entertained in the private home of a welcoming and generous friend and where the hotel or resort blends organically into its surroundings, instilling a sense of peace and belonging.
An Aman experience always offers unparalleled service, whether you are at Amanpuri in Phuket or Amanjena in Marrakech. The service at Aman is unmatched because of our ethos of providing a peaceful sanctuary and our staff to guest ratio of 7:1. 
What do you think of the travel and wellness industry today?
These industries have blended in most markets. People work so hard and are on the edge of a burnout, they need a destination that enables them to disconnect, to relax, repair and recharge their batteries. I decided to focus more on our travel and wellness offering, our approach is holistic and as well as offering medical spas in some of our properties we have also expanded into skincare and holistic formulas and supplements so our clients can continue to receive the Aman experience and take care of their physical and spiritual wellness in their own homes.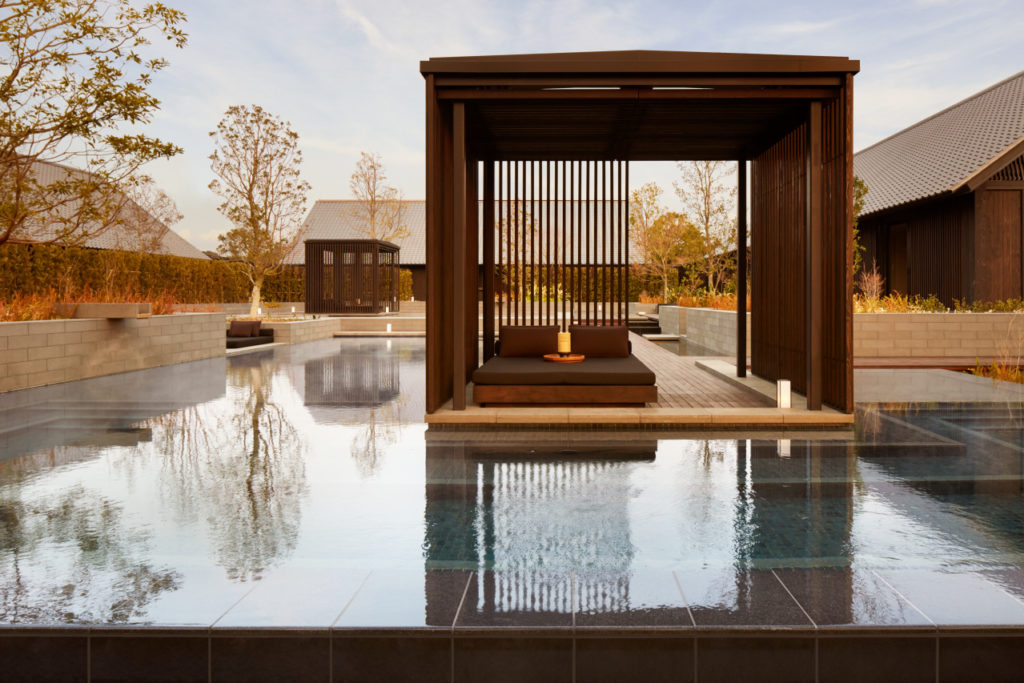 Why is it so important that so many Aman's are located within or near UNESCO heritage sites? What does this say about the Aman brand? 
A UNESCO heritage site is a universally recognised endorsement that a region, city, area, monument or building is culturally or historically special enough to be protected from development. Aman being given permission to build properties within or near these sites means that our brand has a reputation of paying respect, honouring and preserving surrounding nature, a local culture and its traditions. Where other hospitality brands would not have been granted permission for a hotel, there is an understanding that our properties and our staff are guardians and stewards of these historically significant destinations.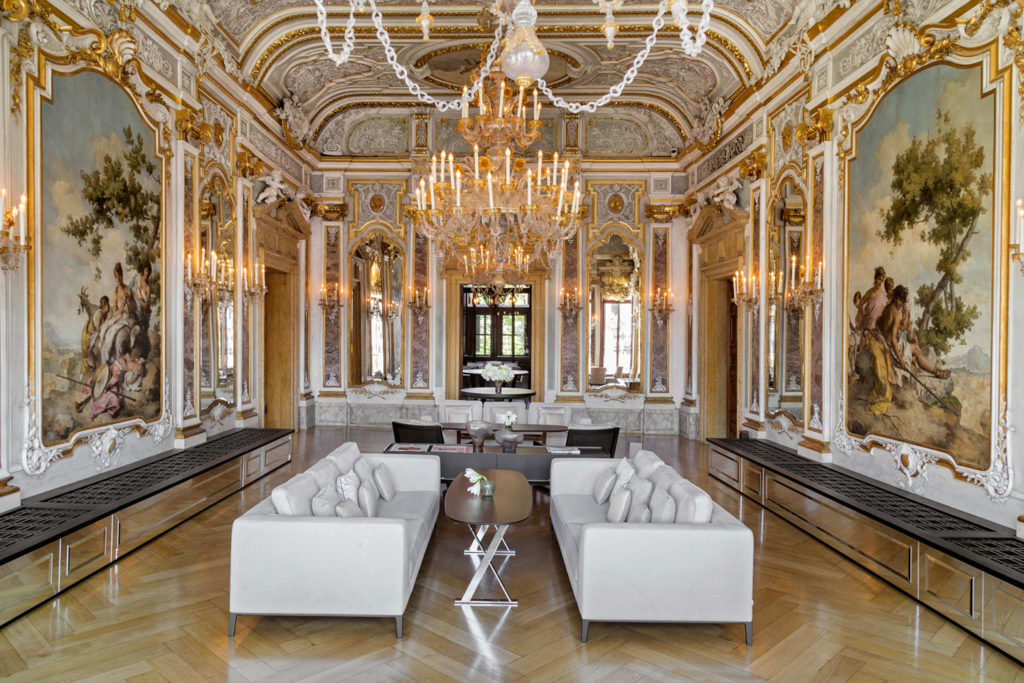 In 2023, we plan to open Aman AlUla on an ancient UNESCO site dating back to the 2nd century BCE, in Hegra, Saudi Arabia. Hegra is one of the most well known and recognised historic sites in the country with over 100 well-preserved tombs with elaborate façades and architecture carved into sandstone mesas and buttes. The landscape is stark and breathtakingly beautiful, it reminds me of the desert surrounding Amangiri in Utah but with well-conserved, decorative archaeological carvings cut into the side of the mesas, dating from the 1st century BCE to the 1st century AD. 
You have made a real focus of including a residential component for every new Aman destination. Why? And where at the moment can Amanjunkies buy a residence for their own?
There is high demand from our clients for premium managed properties that are part of a well-established luxury hospitality brand. The management aspect is extremely desirable since it dramatically increases the value of these properties and maintains the pristine condition.
The unrivalled position of Aman, and the scarcity of these residences make them even more desirable. The residence owner can also choose to participate in the hotel management program which generates revenue for the residence owner as well as expanding the hotels' inventory of villas – which have a higher demand amongst our client base. 
At Aman New York, additional to the 83-suite hotel, just 22 fully serviced private Aman residences on the building's highest floors are available. These residences include some of the largest new homes in Manhattan, and coveted features in select residences like private indoor and outdoor swimming pools, expansive terraces overlooking Central Park and wood-burning fireplaces. Aman New York will include the members-only Aman Club, which residents will have access to. Most of our Aman New York residences are already pre-sold, including the five-story, one-of-a-kind Crown Penthouse in the building's pinnacle which spans over five levels and includes its own private indoor and outdoor pools and a meditation suite.
What is so special about Aman New York and why would an individual or family choose to buy a residence here rather than anywhere else in Manhattan?
It is the first opportunity to own an Aman Residence in a major city, with only 22 fully serviced private residences. Located at the heart of Manhattan on the corner of Fifth Avenue and 57th Street, these residences occupy the highest floors of the iconic Crown building which was completed in 1921 and is a perfect example of Beaux Arts architecture. These residences include some of the largest new homes in Manhattan. Some of the highly desirable features in select residences include private swimming pools, generous terraces overlooking Central Park, and every master bedroom and living includes a fireplace. All Aman New York residence owners will also become members of the exclusive Aman Club. The Aman New York residents will additionally be able to use the full suite of amenities offered at the hotel including, a 2,000 square metre Aman Spa filling three stories and containing a 25-metre indoor swimming pool. Entertainment amenities a wine library, a subterranean Jazz Bar, a private cigar club and an Arva and Nama restaurants (our Italian and Japanese dining concepts). 
What is the approximate date of the opening for Aman New York?
The opening of Aman New York in Spring 2021 coincides with the 100-year anniversary of the Crown Building, completed in 1921 by Grand Central architects Warren & Wetmore. A little-known fact about the Crown building is that it was the original home of the Museum of Modern Art.
What are the future project locations in the U.S.? Are there any other areas you would like to expand Aman into that you are not yet?
We will break ground shortly at Aman Miami Beach. The project will include two buildings; the hotel portion, designed by Jean Michel Gathy, will be built within an existing historic structure on Miami Beach. The second, the Aman Miami Beach Residences, will be designed by Kengo Kuma.
Do you have a favorite Aman resorts?
I am asked this question a lot and always find it impossible to answer, like choosing a favorite child. Each Aman is unique and is a favourite for many reasons. My first Aman experience was in Phuket at Amanpuri in the 1990s when I was a commodities trader based in Hong Kong – my first taste of the Aman brand was unforgettable for its privacy and for allowing me to truly switch off.
A few of my other favourite Aman destinations are: Amankora lodges in Bhutan; Amanpulo in the Philippines; Amanbagh in Rajasthan, India; Amanjiwo in Java, Indonesia;  Amanjena in Marrakech, Morocco; and Aman Tokyo. They are so different from one another and perfectly reflect their local cultures and environment.
What is your favorite part of the world? And where do you like to recharge yourself?
I feel very comfortable in Miami and am always relaxed and at peace when I am on or near the water. Miami has become a sophisticated city and a global hub. It has fantastic links to the rest of the world through the airport; you can travel to South and Central America, Europe and beyond, or be in New York within two hours. Miami offers great quality of life with fantastic weather and is a very attractive city to live in because of its tax benefits.
I recharge myself with meditation, exercise and time with my family. I have always loved sports, I did martial arts, squash and swimming from a young age. Now the thing I love the most is Kite Surfing. I can do this in Miami, but I love to go to Amanpulo in the Philippines. On this private island there are two kilometers of white sand on the beach. I love Kitesurfing because there are no distractions and way you can check your phone. I am away from my screen for at least two hours and it is the best exercise.
Read the full article: https://www.forbes.com/sites/ceciliapelloux/2020/12/04/interview-with-vladislav-doronin-chairman-and-ceo-of-aman/