Asia Tatler: Aman Group CEO Vlad Doronin Builds on the Past to create Hotels of the Future
Following the recent opening of Aman New York, we spoke with Vladislav Doronin, CEO of Aman Group, about his beliefs on respect, growth, and why building a hotel empire is more than just a numbers game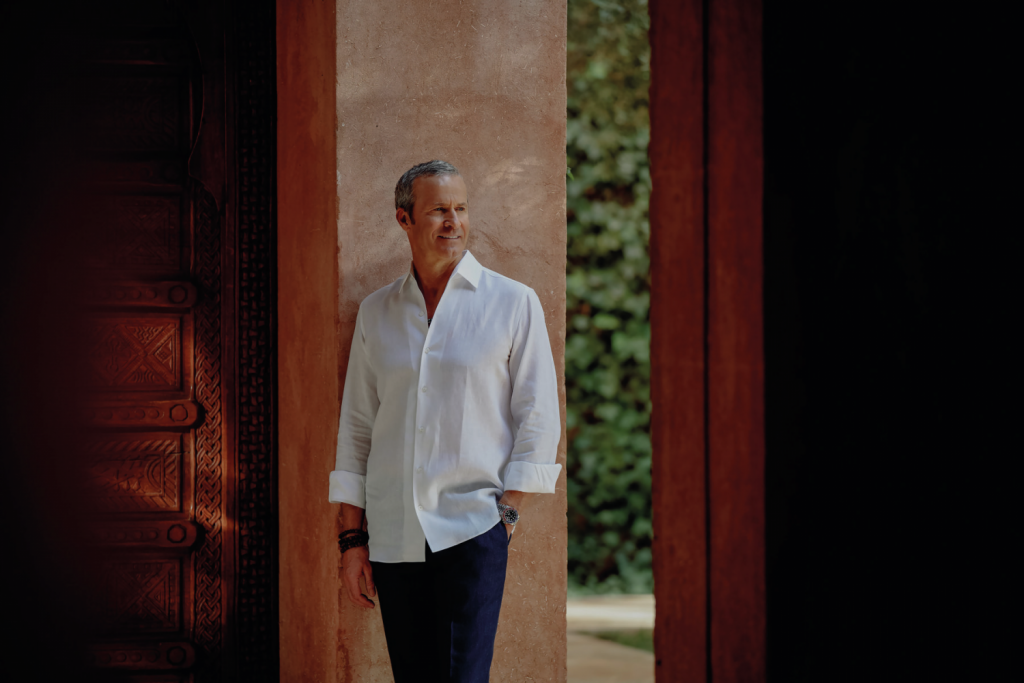 [Asia Tatler, Coco Marett]
"We celebrate our destinations, rather than commandeer them," says Vladislav Doronin, CEO of Aman Group. I'm speaking to Doronin by video chat, just weeks before the August opening of Aman New York, the brand's second city property after Aman Tokyo, which the Miami-based businessman promises will be "one of the best hotels in the world".
It's something I hear a lot as an editor who covers travel, and I've learnt to take it with a grain of salt. But in fairness, Aman has earned its bragging rights.
For one, 15 of Aman's properties are built within or near Unesco heritage sites: Amangalla sits within the ramparts of the 17th-century Galle Fort in the historic port of Galle, Sri Lanka; Amanzoe in Greece is surrounded by the Unesco-protected ruins of the Peloponnese; Aman Kyoto in Japan is walking distance from the Kinkaku-ji Temple; and Amansara in Siem Reap, Cambodia, is nestled within the haunting and historic Angkor Archaeological Park.
Doronin believes the Aman brand plays a role as a custodian of the uniquities of each destination. Amanjiwo in Central Java, Indonesia, for example, has a resident anthropologist to offer guests in-depth insights on the customs, history and spirituality of the region.
"It's important to connect local culture, surrounding nature and design to each hotel," he says. "We take our cues from the environment, working with natural materials and visionary architects who know the soul of the Aman brand."
Such architects include the late greats Ed Tuttle and Kerry Hill, and Belgian architect-designer Jean-Michel Gathy, who has become a regular Aman collaborator, working on various properties including Aman New York.
Aman New York occupies the storied Crown Building on the corner of Fifth Avenue and 57th Street, which was built in 1921 and designed by architects Warren & Wetmore—the same visionaries behind New York landmarks such as Grand Central Station and the Helmsley Building. The laborious and loving restoration of Crown Building—which had been among the most expensive retail and office space locations in the US—cost Aman a slick US$1.3 billion.
"This is a milestone not just for the brand, but personally a very important project," says the 59-year-old CEO. "It's a piece of history. You can always build new skyscrapers, but an icon like Crown Building is irreplaceable."
Despite having 25 storeys to work with, the hotel houses just 84 rooms and suites, and 22 apartments under the Aman Residences brand—each with its own working fireplace, which is quite the treat.
"For a place like New York City, 84 guest rooms is considered boutique," says Doronin, emphasising that his goal in growing Aman's portfolio of city properties was not about increasing volume, but to "apply what we had in our resorts, but instead of it existing horizontally, it's vertically".
"What is important—and what no one has done in major cities—is that we are generous with space and offer our guests beautiful surroundings and large amenities."
Read the full interview on Asia Tatler.