Bloomberg: NYC's Most Expensive Hotel is Now Aman New York. Here's a First Look.
The most reliable way in is a club membership that costs $200,000. So here's an exclusive peek inside—it may be the only chance you get.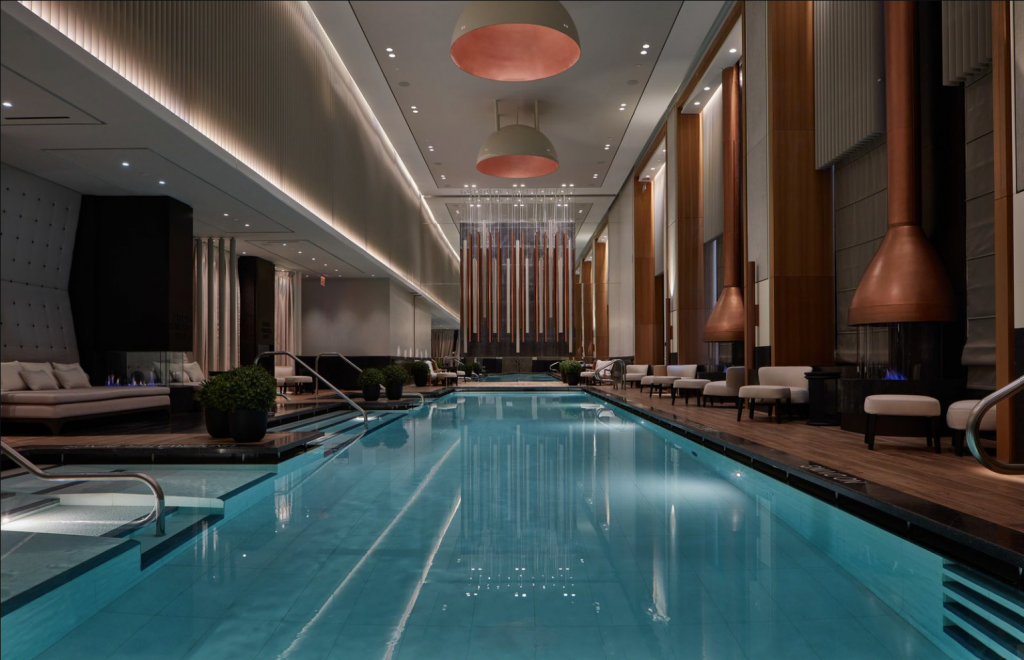 [Bloomberg, Nikki Ekstein]
There's a lot that's unprecedented about Aman New York.
For one thing, the 83-suite hotel, which officially opened on Aug. 2—though it was still halfway under construction that week—has commanded years of hype. The new incarnation of the 100-year-old Crown Building at 57th and Fifth is the most hotly anticipated hotel opening the city has experienced in the past decade.
This is, after all, a brand whose expansive resorts command more than $2,000 per night in any destination. So great is the faith in Aman's ability to raise New York's already high standards of luxury that locals ponied up $100,000 initiation fees to become founding members of its world-first Aman Club during a pre-opening period. (The sign-up cost has since doubled, not including $15,000 for annual dues.)
Then there are the nightly rates. If it seemed as if the new Ritz-Carlton NoMad, with its maximalist design and José Andrés restaurants, were pushing a limit by charging $1,400 per night for an entry-level room in a patchy neighborhood, Aman is blowing past.
The hotel's humblest rooms aren't even sold on their own; at Aman New York, the 340-square-foot studios can be booked only as an adjoining option for $20,000-per-night corner suites as a way to make them bigger.
Instead, premier suites, which make up the bulk of the inventory and measure 815 square feet, are among the only reservations that can currently be booked through the end of the year. Although the hotel says officially that prices for those rooms will start at $3,200 per night, they're currently going for $4,200 per night for most weeknights and up to $5,500 per night on weekends through the end of 2022.
That's not because of their size. A similarly proportioned suite at the recently-renovated Carlyle commands less than half the price on the same dates. This is a product of Aman's cachet and devoted following. The brand appeals to those who value its take on discreet luxury. It tends to fill architecturally important buildings such as summer palaces in Beijing and monumental Venetian palazzos and make them feel like ultra-private residences for the few guests who can call them temporary homes.
"There's a big difference between us and everybody else," says Aman's chairman and chief executive officer, Vlad Doronin, speaking via a video call from Ibiza. "Not only will our clients be willing to pay luxury money for what we've built, but they're also going to feel very happy with the value they've received by the time they check out."
Doronin could say that about himself. He concedes that he's "spared no expense" and blown his budget—estimated at around $300 million on the hotel alone, though Doronin says acquiring the building and adding residences has brought the total tab closer to $1.45 billion. That's partially due to challenges that came with building a six-star hotel amid a pandemic and supply chain crisis.
Still, the result is, as he has promised, unlike anything New York has yet seen.
A Vertical Resort
Developing and operating a hotel in Manhattan comes with unique challenges that are largely unfamiliar to Aman. Of its 34 locations, only the Tokyo outpost is in a major metropolis. Building in urban hubs, however, is paramount to Doronin's expansion strategy. (Bangkok and Miami will be up next.)
Not only can these destinations offer better potential for selling residences, which offset hotel development costs, but they also help the brand attract a younger demographic. Already, Doronin says that Aman's median guest age has started to shift from fifty-somethings to people in their mid-30s with big tech jobs.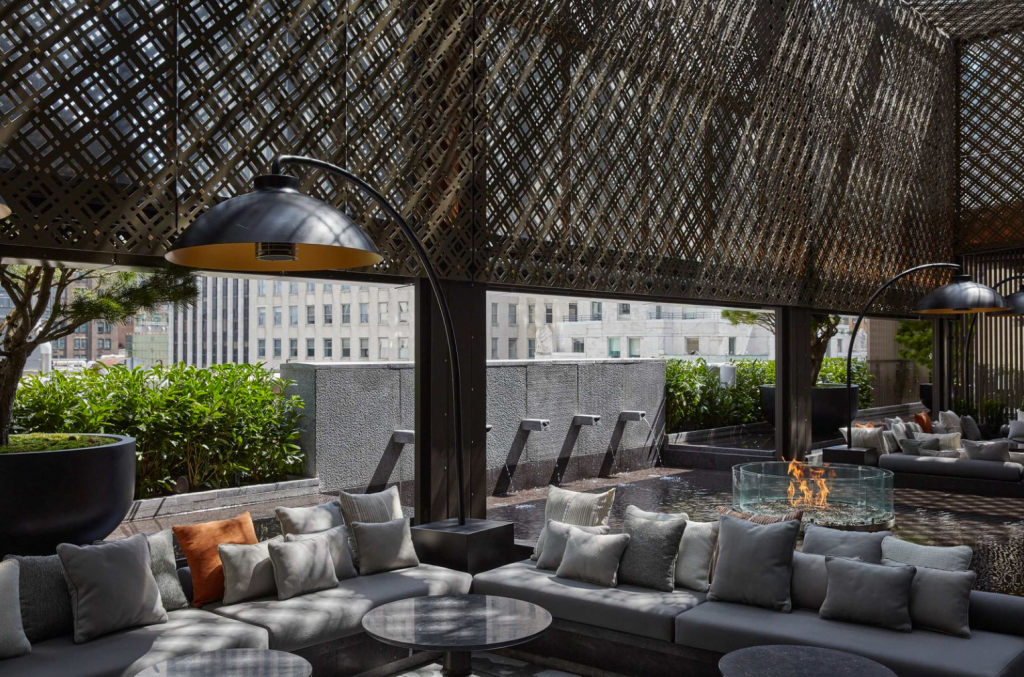 New York has tight and awkward floor plans that go against Aman's penchant for "generosity of space," as Doronin puts it. Labor unions also make it costly to operate at the staff-to-guest ratios Aman can afford in, say, Sri Lanka or Vietnam. Yet, Doronin says the only real difference between the New York property and any other Aman site is that the amenities are stacked vertically, rather than sprawled out across rose-hued pavilions, as in Marrakech, Morocco, or in its hyper-minimalist sandstone boxes that frame desert in Utah.
The amenities are indeed exhaustive enough to constitute a proper wellness resort. The rooms fill only six floors of the building; the spa and wellness center occupy three—some 25,000 square feet—and include space for cryotherapy chambers and an indoor pool.
Read the full article and interview on Bloomberg.