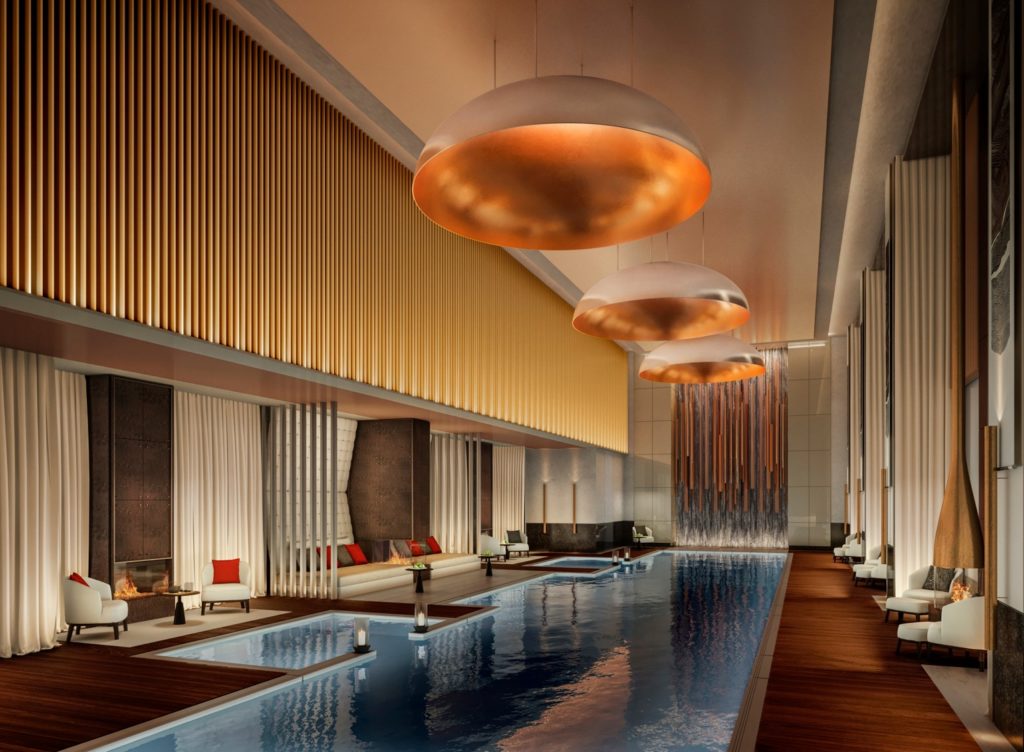 BY BILL PRINCE, Deputy Editor, British GQ
Sunday 13 January 2019
Vladislav Doronin likes to build things. Since founding his development company, Capital Group, in 1991, the Russian-born businessman has completed no fewer than 71 high-end residential and commercial projects, including Moscow's Oko Tower – at 354 metres, the third-tallest skyscraper in Europe – and Missoni Baia, a 57-storey landmark project developed in partnership with the Italian fashion house, the newest addition to a lately re-glittering Miami skyline.
However, for this former commodities trader-turned-property tycoon, there is one building project even he wasn't prepared to take on – assembling a worldwide portfolio of one-of-a-kind resorts, the better to serve his growing customer base of ultra-high-net-worth "global nomads". So, in 2014, he bought Aman Resorts (now Aman Group), becoming at a stroke not simply the proprietor of one of the legends of the hospitality industry (founded by Adrian Zecha in 1988), but the custodian of an elite club for clued-in travellers, of which Doronin has long been a fully signed up member.
Aman owner Vladislav Doronin
"When I left Russia in 1985, I had $250 in my pocket," he recalls. "But the whole point for me was to travel. I wanted to see everything. So I took a little camera and travelled like a tourist for five years. Later, when I was a commodities trader in Hong Kong, I started to upgrade my travel and that's when I discovered Aman.
"In 1990, I stayed at Amanpuri, which is where I became an 'Aman junkie'. Whenever I went on holiday or a business trip, I'd see if there was an Aman nearby, as I knew I'd get perfect service, good food and a great spa."
Back in Moscow, Doronin traded commodities for condos, building a vast real estate portfolio that spread across continents. "But I never planned on buying a hospitality brand," he says. "I was building in Miami, I was looking in New York and I was making a deal in Asia," he recalls, "a lot of multifunctional complexes, where service is very important. And I thought it would be nice to have a brand to help provide services for the residential real estate and also receive revenue from a hotel. I knew that to create something similar would take the rest of my life and it's also extremely costly. But if you buy hotels in 21 countries, it's already achieved."
Aman Tokyo's spa pool
So, in 2014, Doronin concluded the deal to buy Aman Resorts. His goal? To move the brand to many more urban destinations or, as he puts it, "Put a resort vertically rather than horizontally, but aesthetically following the same DNA." To date, he has opened six new properties, bringing the total number of Amans to 33 in 21 countries. Next, he has his sights set on locations in London, Paris, Milan, Hong Kong and Singapore. But, "It has to be something unique," he warns. "I don't want to compromise on location. After all, if you put an Aman somewhere remote, it's still going to work. So if we are going into a city, it has to be a top, top location."
Enter Aman New York, part of a huge multifunctional project Doronin is developing in Midtown that's due to open in 2020 – not only a new landmark for Aman's move from the "horizontal" to the "vertical" but, Doronin suggests, the city itself. "There are only four buildings like it in Manhattan," he says. "The Chrysler Building, the Empire State Building, the Rockefeller Center and The Crown. The others are impossible to acquire, so there's only The Crown, an iconic building in the perfect location, on 5th and 57th with park views."
The lounge at Aman Tokyo
As well as an 83-room hotel, featuring a 2,000 square metre spa, Italian and Japanese restaurants, a vast terrace over Fifth Avenue and a cigar lounge and jazz club, there are 20 apartments for sale, ranging in size from 105 square metres to a five-floor penthouse said to be under contract for £135 million, all of which will enjoy Aman's amenities.
So, given the "Amanisation" of other players in the hospitality sector (ever stayed in a whisper-quiet room with highly tactile, yet gorgeously muted furnishings? Then you've been "Aman-ed") and the move into the harsh environment of a "world city", what continues to set the brand apart? "You feel you are home; this is the most important feeling in an Aman hotel. People know your name and you feel very welcomed – but everything comes at your request. There's no pushy service. This makes us different. There have to be boundaries."
Aman's spectacular Crown development in New York will offer residential and hotel accommodation
Now, Doronin is busy adding to the brand's almost telepathically on-point savoir faire, including the launch of a skincare brand that took two years to develop. "I am a perfectionist, so everything Aman is doing we are doing properly. Right now, we are working on our wellness offering, which started with a relaunch of our flagship holistic spa, Amanpuri, last September."
So how does an inveterate traveller turned multitasking businessman turned hip hotelier choose to tune out? "I have two daughters, so I enjoy family trips," he says, brightening at the thought. "I also try to find a window and fly to Amanpulo, which offers beautiful kite surfing. It's fantastic to do that, because it's the one place where I don't have a telephone. And when I'm really tired, I retreat to Bhutan, where we have five properties. I'm training in Tibetan yoga, so I spend time in the temples there and I also enjoy my own properties. It completely recharges my batteries."
Read the full article here: https://www.gq-magazine.co.uk/article/vladislav-doronin-aman-hotels-interview